Biden must make China more responsible for his Belt and Road initiative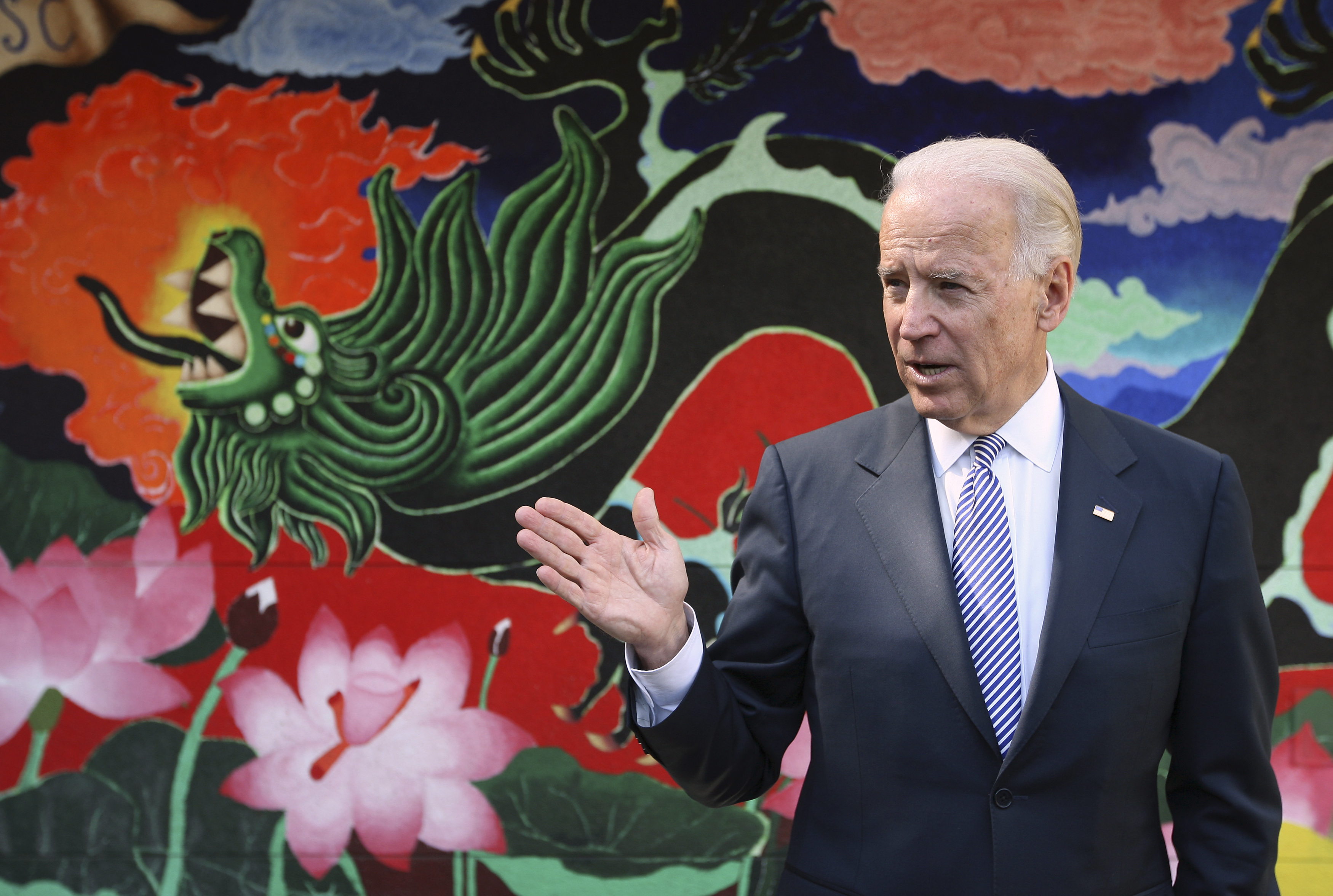 Since Marshall Plan To help European nations after World War II, the United States led the Western world in a substantial and scalable international aid effort to work with other nations to grow their economies, protect their people from deprivation, and promote human rights and democracy.
In the course of this work, the United States and other democratic nations have learned many difficult lessons. For example, we have learned that aid in the form of grants has far fewer disadvantages than loans, which can be a huge burden on the recipient government. We have learned that transparency and accountability are necessary elements of a sustainable and effective aid program. We have learned that commitment and ownership by local stakeholders is necessary for a successful intervention.
Equally important, we've learned that U.S. programs should be aligned with efforts by other countries to help the developing world – or we will hinder each other to the detriment of the recipient country – and through collaboration we can leverage based on the strengths of each other. To this end, we have created official international bodies that monitor, measure and rank development assistance programs, such as the Development Assistance Committee (DAC) of the Organization for Economic Co-operation and Development (OECD).
In several key ways, the BRI directly undermines the values ​​of transparency, accountability and local ownership that are the pillars of US and Western economic development agendas.
At the end of the Cold War, these lessons and values ​​were applied to the remains of the Warsaw Pact Country. The Western model of responsible and transparent foreign aid has prevailed unchallenged. Now, with the rise of China as the world's second largest economy and burgeoning donor, that is no longer the case.
China has launched its own foreign aid program known mainly for its Belt and Road Initiative (BRI), which spends heavily in dozens of countries across the developing world – up to 1000 billion dollars in recent years, which overshadows US and Western official development assistance. While addressing critical infrastructure needs, the BRI has been rightly criticized for being just an extension of China's national security strategy, designed to push back the influence of Western governments in the Indo- Pacific and beyond, paving the way for a more dominant Chinese presence.
There is another problem with the initiative which in the end can be profoundly more damaging to the values ​​and interests of the United States. In several key ways, the BRI directly undermines the values ​​of transparency, accountability and local ownership that are the pillars of US and Western economic development agendas.
Since China does not provide precise data on its program and does not participate in the DAC-OECD, it can be difficult to measure Chinese inputs. What we know is not encouraging.
The BIS relies on loans to developing countries, the terms of which are not transparent. According to the National Bureau of Economic Research, China loan terms are not disclosed, resulting in "hidden loans" that can "distort policy oversight, risk pricing and debt sustainability analyzes". This is anathema to Western development models, which recognize the hard lesson of the past 75 years that for assistance programs to actually lead to positive results in recipient countries, transparency is essential.
Too often, China's BRI projects are built without considering the impact on the local economy, politics, and human rights and democratic values, and most often with minimal local participation. Corrupt elites are empowered while vulnerable populations are ignored.
The new Biden administration has the opportunity to meet this challenge in three important ways. First, with renewed US leadership and participation in multilateral bodies, the US can encourage China to adopt international standards and bring the Belt and Road into line with development principles that truly benefit recipient countries. instead of harming them. Working through international forums and like-minded development partners to highlight the damage caused by opaque and irresponsible practices would be a tremendous use of America's new credibility on the international stage.
Second, the Biden administration can prioritize a more solidly funded economic development agenda. The United States has a number of effective aid programs in the health, education, democracy, and humanitarian sectors, but programs aimed at creating equitable economic growth – a critical pillar of all other programs – withered over time. In 2020, the United States will spend just $ 3.4 billion on economic programs, or about a tenth of our total aid program. This critical component is expected to grow over the next four years to represent at least a quarter of all aid programs. Strong funding is needed to support developing country economies and prevent governments from being tempted by the Chinese foreign aid chimera, or at least demanding more accountability and transparency from BRI projects.
Finally, the Biden administration should examine the Trump administration's mixed record on foreign aid with a stern eye and a willingness to maintain policies and programs that have proven to be effective. A coherent and holistic approach to the Chinese foreign aid model is needed. New International Development Finance Corporation, a bipartisan establishment of Congress, in collaboration with USAID and other donor development finance institutions, can be an important part of a positive US agenda to provide an alternative to the BRI.
In the developing world, we have invested too much for too long and learned too many hard lessons to allow a less productive and efficient model to prevail.