Catalan independence demonstrations scheduled | Short stranger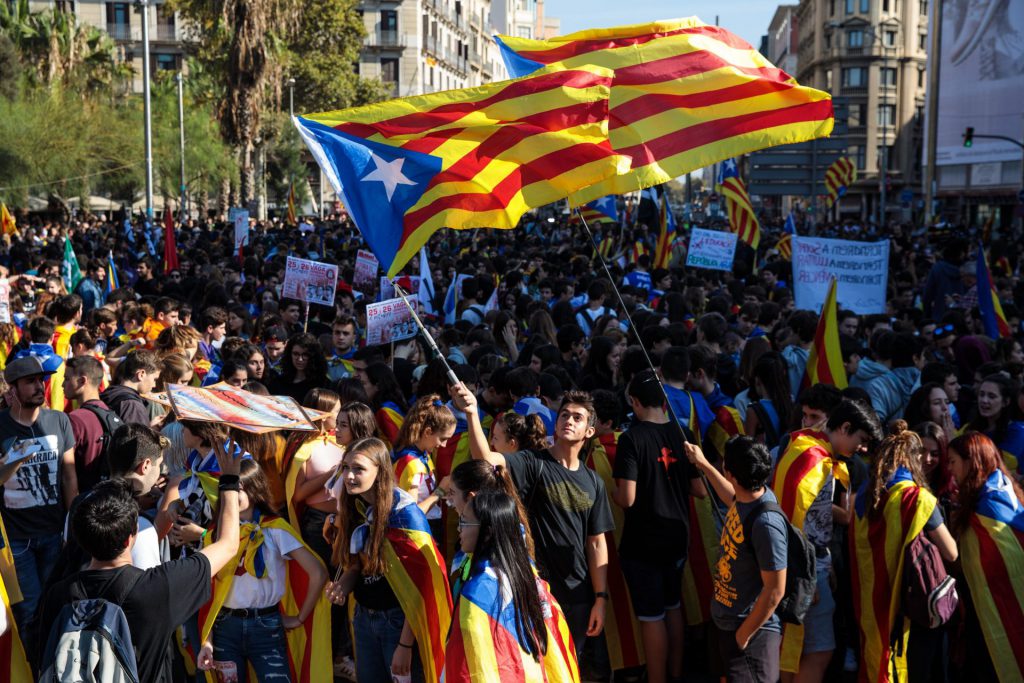 The demonstrations commemorating the third anniversary of the referendum on the independence of Catalonia will begin today. Catalonia's pro-independence referendum in 2017 saw the Spanish Constitutional Court
The demonstrations commemorating the third anniversary of the referendum on the independence of Catalonia will begin today.
Catalonia's pro-independence referendum in 2017 saw the Spanish Constitutional Court declare this decision illegal. Nine separatist leaders were sentenced to nine to twelve years for sedition, while Catalonia's regional president, Carles Puigdemont, went into exile abroad. After the election of Pere Aragones in May 2021 to the regional presidency of Catalonia, Spanish Prime Minister Pedro Sanchez pardoned the nine separatist leaders in June 2021, as a sign of goodwill. Although far removed from independence, their September 15 meeting focused on the region's budgetary needs, laying the groundwork for a future dialogue.
Expect today's protest to trigger Puigdemont's appeals for pardon in light of Spain's pending extradition request to Italy, as Italian justice deliberates on the legality of extradition under EU law. While the protests will likely continue to focus their efforts on independence, expect Sanchez to reject such a notion for the foreseeable future. The 108,000 demonstrators who gathered for "La Diada" on September 11, compared to the 600,000 who gathered in 2017, are probably a sign of a reduced public momentum behind the independence movement. In the medium term, expect a more in-depth dialogue between the national government and Catalonia on political considerations regarding greater economic benefits for the region.
Wake up smarter with a review of the stories that will make headlines in the next 24 hours. Download The Daily Brief.