dietitian dish: what you need to know about the Mediterranean diet | Live well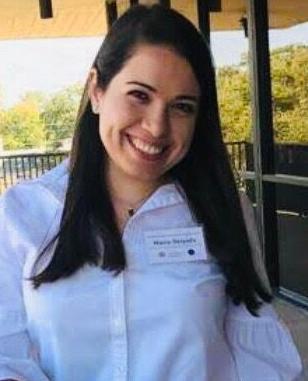 Have you ever wondered why the rates of chronic disease are increasing every year? The diet and lifestyle that we apply to our lives are major factors in preventing chronic disease.
Poor eating habits can increase the risk of multifactorial diseases such as diabetes mellitus, coronary heart disease, hypertension, stroke, cancer, and Alzheimer's disease.
The good news is that there is a diet that reduces the incidence of these types of illnesses. This is called the Mediterranean diet. This diet originates from the regions of southern France, Greece, Crete and Italy.
The Mediterranean diet is characterized by less processed foods, which include whole grains, fruits, vegetables, legumes, poultry, fish, and healthy fats.
According to a recent study in Germany, the main benefits of the Mediterranean diet are the reduction of blood lipids which can cause inflammation and improved insulin sensitivity.
The Mediterranean diet is high in fiber and can help maintain a healthy weight and better control blood sugar.
Here are the categories of foods that make up the Mediterranean diet and some examples of foods in each group.
Vegetables: Vegetables are very important because they are rich in vitamins A, E, C, K, magnesium, copper and thiamine. Some examples include radishes, tomatoes, spinach, lettuce, peppers, garlic, eggplant, cucumber, and onion.
Fruits: Fruits are rich in fiber, vitamin C and potassium. Fruits like oranges, pomegranates, berries, figs and peaches are just a few examples of fruits that can be included in the Mediterranean diet.
Legumes: Legumes, which include beans and lentils, are high in folic acid, vitamin B6, protein, and fiber.
Cereals: They are a great source of fiber, folate, niacin, magnesium, and copper. Some examples include whole grain pasta, whole grain breads, and oatmeal.
Seafood: Seafood like tuna and salmon contain essential fatty acids that can help protect our bodies against heart failure.
Fats: Healthy sources of fat are found in vegetable oils and nuts such as almonds and walnuts. These sources contain omega-3 and omega-6 essential fatty acids, which can help prevent hypertension and adiposity.
Are you ready to try these nutritious foods? Go ahead and write them down on your shopping list.
Are you ready to incorporate more nutrient-dense foods into your daily life? The Mediterranean diet is a great place to start.
Maria V. Delgado is a dietetic intern.