France deploys the frigate Auvergne in the eastern Mediterranean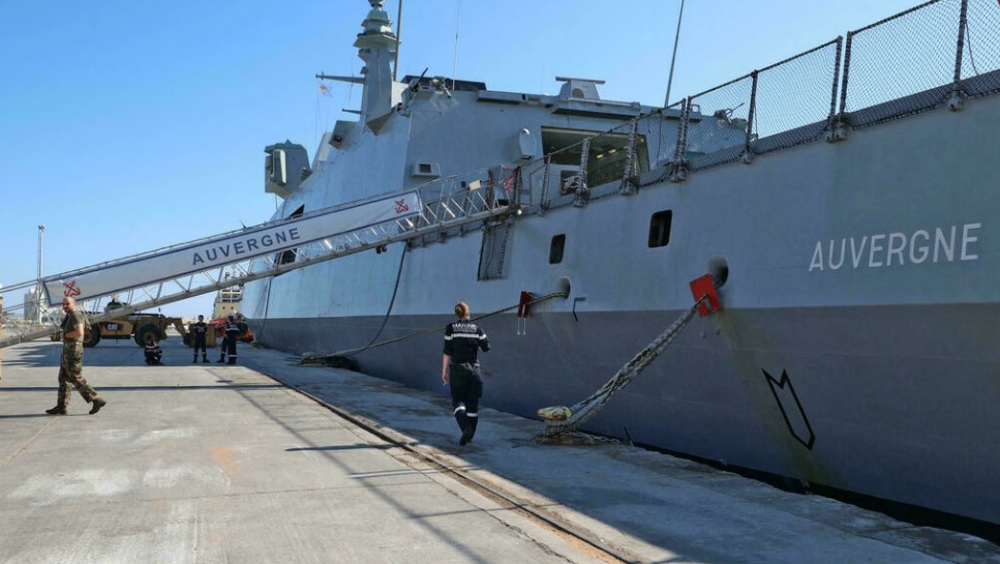 France has deployed its new frigate Auvergne in the Eastern Mediterranean, sticking to what Paris calls ensuring security and stability in the region, while causing tensions with Turkey.
Speaking at a press briefing at the Cypriot port of Larnaca on Monday, Captain Paul Merveilleux de Vignaux told reporters that the frigate Auvergne with its 150 crew members would be deployed in the eastern Mediterranean until January to collect information. information in order to "show how respect for the international community's law and especially the freedom of navigation matters" in Paris.
De Vignaux underlined the importance of the Mediterranean Sea, saying that the objective of the deployment was to "contribute to the stabilization of this strategic area".
The Auvergne entered service three years ago and has been deployed numerous times mainly in the eastern Mediterranean. It is equipped with sonar capability, an advanced underwater object detection system, and specializes in anti-submarine warfare.
De Vignaux called Cyprus a key counterpart to support French naval operations in the Mediterranean, adding that this was the 12th time Auvergne had visited Cyprus. The French aircraft carrier Charles de Gaulle has also made repeated trips to Cyprus.
"There can be no effective and sustainable naval operations without support and Cyprus is the centerpiece," said De Vignaux.
Cyprus has been one of the main hubs for French aircraft and ships in recent years. The island country allows French planes to use its military air base in the southeast, while allowing ships to use its southern naval port.
Through a temporary deployment, the French government is seeking to send signals to Turkey not to interfere with offshore drilling by French energy company Total and its Italian partner Eni in waters off the south coast of Cyprus.
"Someone must have moved in and filled that void [in the eastern Mediterranean]. Now France wants to make sure it's not Turkey, "said political scientist Anna Koukkides-Procopiou, adding that the French naval presence is a clear signal for Turkey.
Turkey has long opposed the French and US naval presence in the eastern Mediterranean, saying it upsets the balance of power in the region.