Get pasta packets with everything you need to whip up a Sicilian-inspired feast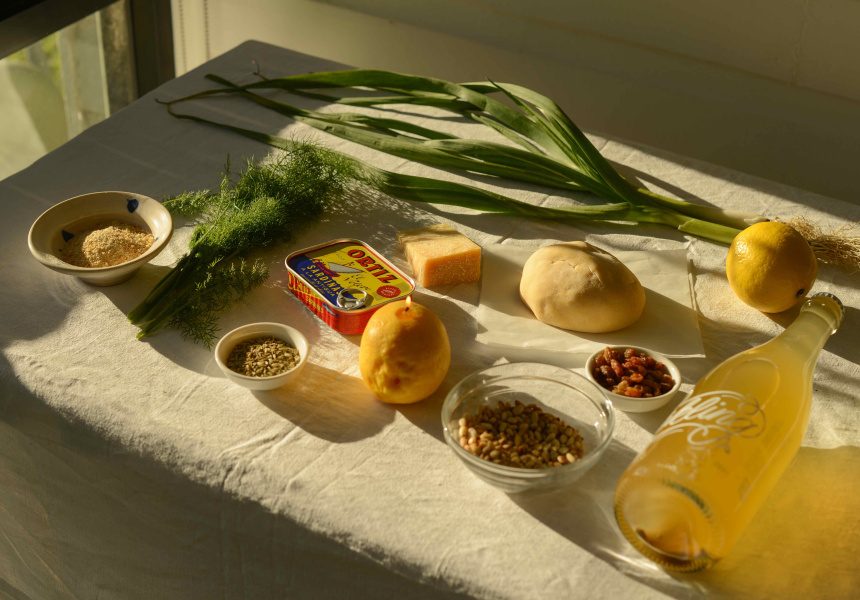 Michaela Johansson makes beautifully presented ready-to-serve food boxes under the name Aplenty Spreads that you simply open and place on the table for dinner or on a mat for a picnic. "The boxes are full but not heavy, handmade, a bit rough, simple and fun. Lots of crunchy salads, freshly baked breads, interesting dips, all made with good seasonal vegetables, so the menu is constantly changing, "she says.
This week, she is launching a really cute Mediterranean pasta kit that showcases small producers and makers in NSW. It is accompanied by fresh pasta ready to roll into pici (fatty spaghetti) and all the ingredients to then turn it into a classic Sicilian dish, pasta with Sardinian.
Johansson procured sardines, young, locally grown garlic stalks, unwaxed lemons, wild fennel fennel, raisins soaked in white wine, pine nuts and a large chunk of locally made Parmesan ( there is also a vego option). You will also get ingredients for a crunchy fennel seed pangrattato to garnish your dish.
There's a Zoom link to skip over to a Saturday night pasta class led by Johansson, or you can just use the pack's easy-to-follow recipe card and video instructions if you prefer.
To drink? The pack includes a pet-nat made by the winemaker of the Southern Highlands Ari's Natural Wine Co. Then set the table and light your new lemon-shaped candle, handcrafted in Wollongong by Large format Nonna's favorite grocer. "I chose to work with Ari's and Nonna's Grocer because, aside from having such cool products, they are small local businesses in Sydney, run by great people who make their products by hand," says Johansson.
"The products also work so well together… the citrus flavors of the pasta sauce with the tangy pet-nat and the cutest lemon candle. It seemed like a pretty perfect match to brighten up people's homes during a locked out winter. "
Place your order before 6:00 pm on Thursday July 22 for delivery on Saturday 24. Delivery is included within 10 kilometers of Sydney CBD or $ 12 up to 20 kilometers of CBD. $ 5 from each sale will be donated to a local Sydney women's shelter, Bonnie Support Services.