Jesse Biter claims he was edited to look bad in season 1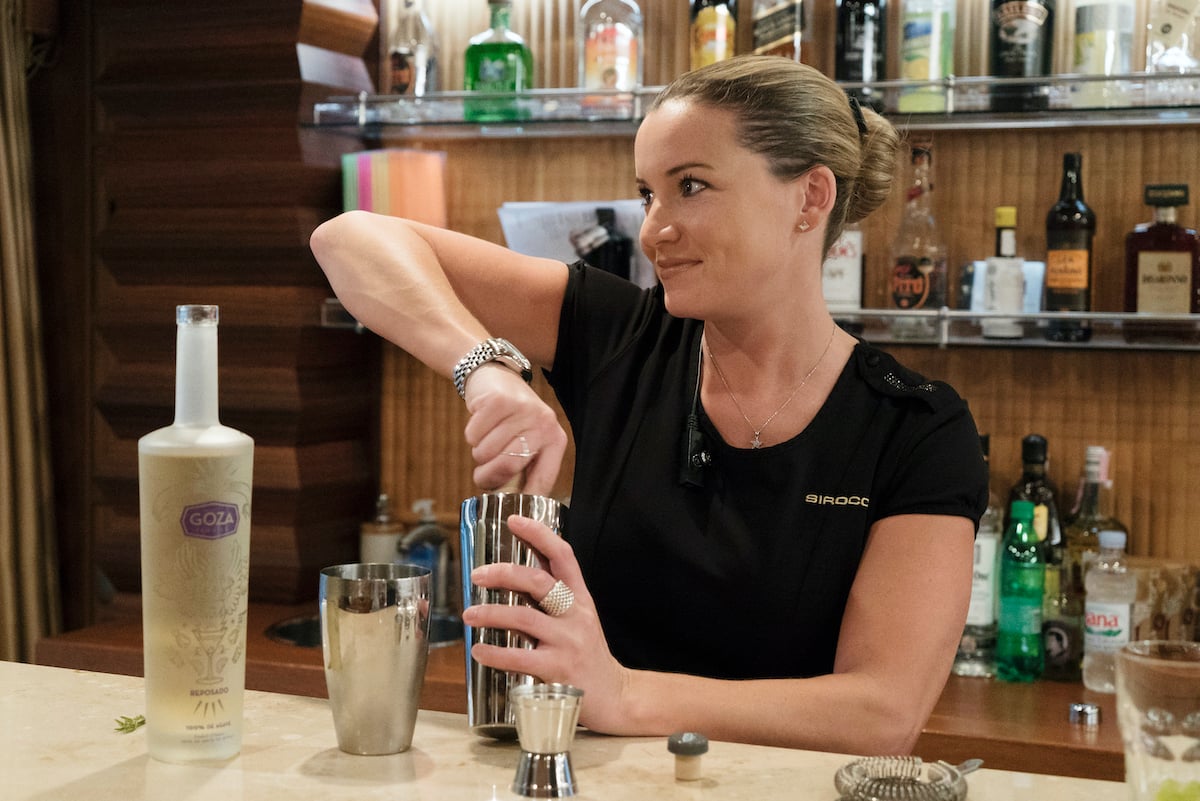 Jesse Biter, who was a charter guest on Under the Mediterranean Bridge Season 1 claimed that the producers edited him to be bad and he ended up being the "bad guy" in the series. Biter's group from Sarasota, Fla. Were the most demanding guest group of the season and didn't like Chief Hannah Ferrier Stew. In fact, they complained about Ferrier and suggested that another stew be their "recommended" for the remainder of their extended charter.
Did Jesse Biter play the role of "villain" in season 1 of "Below Deck Mediterranean"?
Biter said he knew the producers were painting him in a bad light in order to create drama. "People who know me know it's not real," he said The Sarasota Watcher. "Bad service equals complaints, drama equates to good ratings. My mom's best friend loves the show and she had a good laugh watching it. The producers wouldn't be doing their job if everyone on the show was happy.
He insisted that despite his performance on the show, he and his friends had a blast. "We had a lot of fun," he said. "It was a great experience. We learned a lot about how a reality TV show is made, which was a lot of fun. A lot of people don't get it, but it really was a game. fun to play a role. And while some guests have returned to the show, Biter and his friends have yet to return for another trip. But he said he would definitely do it again if he got the chance. "We would definitely do it again. We might want to have more to say about how the story is told, but we would absolutely do it again."
Hannah Ferrier and Jesse Biter take their feud to Twitter
Biter shocked Ferrier when he told Captain Mark Howard that he didn't want Ferrier on duty. She said during the season that she had never heard anyone say this about her in her five year sailing career. Howard seemed to understand that the ownership rested with the guests and that it wasn't because Ferrier's service was faulty.
Howard tweeted during the episode on the situation too. "Hannah Ferrier is a fantastic chef's stew," he wrote. "This is the request of the charter guests."
RELATED: 'Below Deck' Producer and Cast Reveal 5 Secrets Behind The Making Of The Hit Series
Biter responded to the remark with, "I don't think she likes Americans." Ferrier replied: "I love the Americans. But I don't like rude and obnoxious people – from any country. "
'Below Deck' producer Mark Cronin says nothing is staged or heavily edited
Under the bridge and Under the Mediterranean Bridge Executive producer Mark Cronin said producers don't try to paint the cast and crew in a certain light. "The contract between the cast and me is, 'Please make us a great show that people are going to love, and please be fair in describing who we are and what we do'", he wrote in a Reddit thread.
RELATED: 'Below Deck' Producer Mark Cronin Told Cast Members They Have 2 Jobs On The Show, Chef Ben Recalls
"I try to stick with that – and for the most part all of my former cast members – literally hundreds of them – think I kept this contract," he added. "I feel bad when you show someone to be horribly flawed – the only thing I can hope for is that they learn by seeing themselves as the world sees them."