Marina Port Vell Barcelona: Best winter spot in the Mediterranean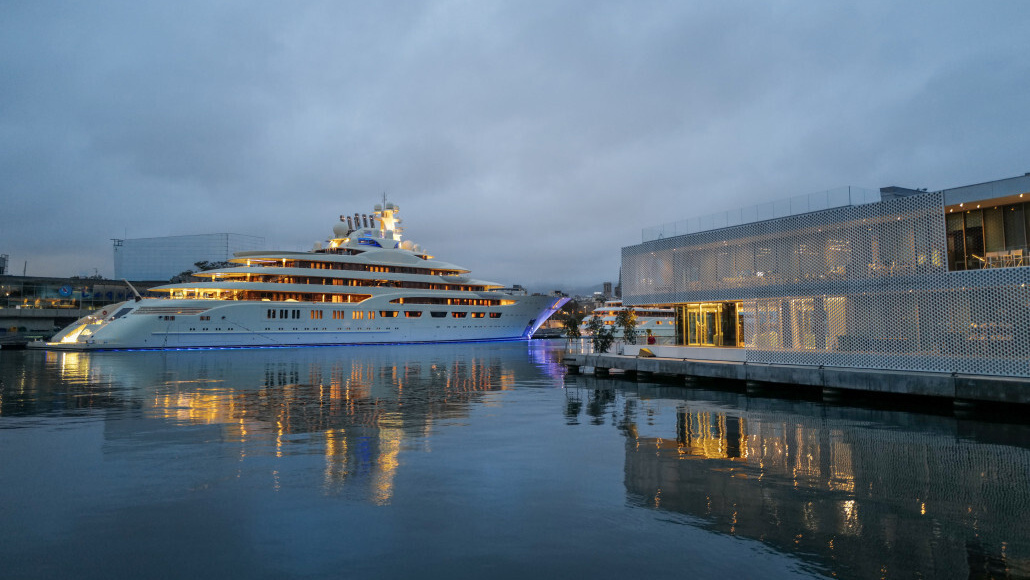 Marina Port Vell is expertly managed by a team of highly qualified professionals to provide exemplary levels of service required for the efficient management of these renowned superyachts.
In September 2021, Marina Port Vell presented a new €20 million investment plan involving the renovation of the marina to increase its capacity and strengthen its services, creating 23 new berths for vessels of a length up to 70 meters.
The marina will now have 55 berths for superyachts, increasing to 65 during peak winter occupancy. In doing so, the marina is committed to positioning Barcelona as a premier destination for superyachts in the Mediterranean. The plan includes the remodeling of different spaces within the marina, such as the reconfiguration of the marina basin, a landscaping project and the installation of a new bunker system.
With a plethora of activities for captain and crew for all weathers and seasons, Marina Port Vell remains the heart and soul of a bustling and ever-growing town. Here resides a powerful sense of community; offering captains, crew, marina staff and yachting enthusiasts the opportunity to network, build strong relationships and enjoy Barcelona's famous social scene.
Barcelona has established itself as the most important city in the western Mediterranean. An iconic and vibrant cosmopolitan city known for its year-round good weather, culture and gastronomy attracting talent, creativity and innovation with an array of world-class activities and attractions to offer in the city and at the gates of Marina Port Vell.
Renowned for its fantastic dining options, Barcelona boasts over 30 Michelin-starred restaurants and a luxurious, top-notch shopping district home to iconic buildings such as La Pedrera and Casa Batlló. Barcelona also has the unique advantage of being home to the only Superyacht Marina in the Mediterranean located in a city, just 5 minutes walk from the city center and nearby beaches. You can also be a short drive to the beautiful Costa Brava or a 2 hour drive to major European ski resorts in the Pyrenees.
Personalized and excellent services
On-site facilities include a business center, gymnasium, as well as the recently renovated 'Gallery', inspired by the silhouette of a superyacht, where you can take in stunning picturesque views of the marina. Visitors also have access to a reception area and an information desk where any questions they may have will be answered.
The marina recognizes that security is essential and is ISPS (international ship and port security) compliant with 24 hour gated security, patrolling guards, resident and visitor passes, CCTV and infrared detection. There is also 24-hour mooring assistance and 24-hour security services for onboard check-in.
Other services available at Marina Port Vell include concierge, diving services, electric golf cart transport, parking, storage and recycling facilities.
Experience Barcelona in winter
For those looking for a place of culture and history, visitors can admire the iconic landmarks and monuments, or wander the bustling streets of the old town.
If music and entertainment are what you desire, Sitges Carnival is one of the top 10 carnivals in the world and attracts over 250,000 people to Sitges.. For 7 days, this quaint coastal town comes alive each February with incredible parades, shows and parties.
For winter sports, the closest ski resort to Barcelona is Vall de Núria in the Pyrenees, just 110 km and a 2 hour drive from the Catalan capital. The facilities offer 7 km of skiable space and 11 slopes, making it an ideal alternative for beginners and to enjoy with the family.
Advanced skiers can also access Spain's main ski resort, Baqueira – Beret, in 3 hours. Renowned for its 160 km of slopes and its gastronomic delights on the slopes. There are also a wide variety of national parks, country trails and coastal walks to explore.
Throughout November, December and early January, Christmas markets are scattered throughout the city center. Saint Lucia Market is the oldest Christmas market in Barcelona and dates back to the 18th century, located in the square in front of Barcelona Cathedral.
Barcelona's newest Christmas market, the Fira de Nadal del Port Vell. Located in Plaça del Portal de la Pau, near the Christopher Columbus monument, the Fira de Nadal del Port Vell is open daily from December 9 to January 6.
In terms of dining, the province of Barcelona boasts over 30 Michelin-starred restaurants, offering diners traditional and authentic Mediterranean dishes, as well as a range of cuisines from around the world. Notable restaurants include Lasarte, Enigma, Caelis or Celler de Can Roca on the Costa Brava; as well as 3-star Michelin restaurant Abac and chef Jordi Cruz, or gourmet seafood lover's favorite Estimar – all of which remain beloved hidden gems tucked away beyond the cobbled streets.
In addition, you can enjoy an unforgettable dinner at Disfrutar, recently voted third best restaurant in the world by the British ranking The World's 50 Best Restaurants.