Médecins Sans Frontières says Mediterranean rescue mission stranded after ship seized in Italy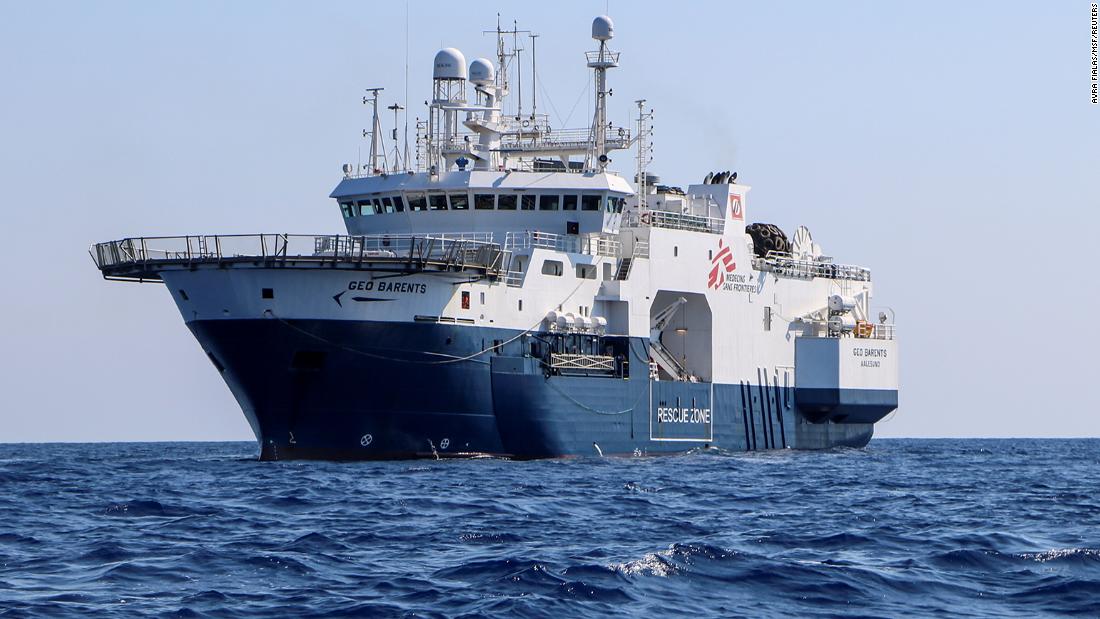 In a press release on Sunday, the organization called for the "rapid release" of its search and rescue vessel "Geo Barents", which was arrested by authorities for administrative reasons in the port of Augusta, in Sicily, July 2.
According to the Italian coast guard, the seizure was the result of a "periodic inspection" required for foreign ships docking in Italian ports, which "revealed various technical irregularities that could compromise the safety of the crew and people on board. ".
The ship did not have enough life-saving equipment on board, such as life rafts and belts, according to the Coast Guard statement. During a 14-hour inspection of the vessel, authorities discovered a total of 22 issues, 10 of which were grounds for the vessel's detention, he also said.
MSF said it was "ready to make any necessary adjustments". However, MSF search and rescue representative Duccio Staderini also claimed that inspections of NGO ships in Italian ports are "long and thorough, aimed at finding irregularities in order to prevent the ship from returning to sea for save lives.
"We are faced with an overwhelming reality: while humanitarian NGO ships are detained, lives continue to be needlessly lost in the Mediterranean," he added.
Italy has borne the brunt of migrants landing on European shores, with more than 10,400 arriving in the country in 2021, the UNHCR added.
A UN report released in May found that the European Union was partly responsible for the deaths of migrants crossing the Mediterranean due to unanswered distress calls, obstruction of humanitarian rescue efforts and self-help. saying "pushbacks" to Libya.
So far this year, at least 500 people have died trying to cross the dangerous sea crossing along the Central Mediterranean route, the United Nations Refugee Agency said in May. That's a big increase from the same period last year, when there were 150 recorded deaths – a 200% increase.