Paz becomes the first Pinoy rider to join the FIM CEV-Repsol Moto2 category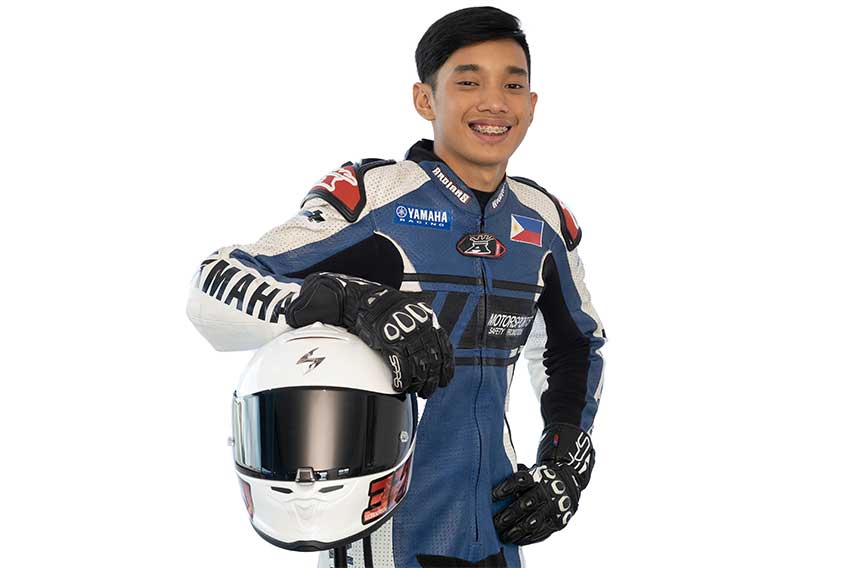 MANILA: After being hailed as the overall champion of the 2019 Asia Road Racing Championship (ARRC) UB150, McKinley Kyle Paz is now preparing to be the first Filipino to compete in the 2021 FIM CEV-Repsol Moto2 class.
Paz sees this opportunity as a stepping stone towards his goal of reaching the coveted MotoGP Championships. He will participate in the VR46 Mastercamp team on circuits across Spain and Portugal.
Paz started his racing career at a young age when his remarkable potential was realized – allowing him to win league titles in various motorsport events. After winning local competitions, his top driver class was truly marked by his victory in the Asian road racing championship. He was also the first Filipino to participate in the very exclusive VR46 Master Camp. As most competitions were postponed during the pandemic, Paz has continued to prepare and stay prepared as he is eager to secure another victory on his next conquest.
Paz's continued rise to power is proof of Yamaha Motor Philippines' unwavering commitment to honing the skills of Filipino riders. The company appreciates every opportunity that is given to Filipino riders to show off their talent here at home and even abroad. Yamaha continues to produce the best performing machines that will serve as every Filipino rider's ship to victory.
Paz will start his campaign on June 13 in Barcelona-Catalonia, Catalonia, Spain. The next races are scheduled for July 7 at Autodromo Algarve, Portimao, Portugal; July 25 at MotorLand Aragon, Alcaniz, Spain; October 17 at the Circuit de Jerez, Cadiz, Spain; and November 7 at Circuit Ricardo Tormo, Valencia, Spain.
Yamaha Motor Philippines Pictures
Also Read: Yamaha PH Launches New Sniper 155 and 155R