Spain: Alstom receives an order for 10 Coradia Stream trains from Catalan operator FGC

FGC (Ferrocarrils de la Generalitat de Catalunya) has ordered 10 Coradia Stream regional trains from Alstom.
In line with Alstom's strategy and FGC's commitment to sustainable mobility, the new trains will be developed according to eco-design criteria for their raw materials, traction systems, energy efficiency and recycling at the end of life.
The contract, worth 177 million EUR (177.09 million USD), also includes 15 years of associated maintenance.
FGC will use Coradia Stream trains for the new suburban line that will connect downtown Barcelona to El Prat airport.
©Alstom
Each train will consist of five single-decker cars with a total capacity of 600 passengers and a maximum speed of 120 kilometers per hour.
They will be used on a new suburban line linking Barcelona city center to El Prat airport.
With this in mind, the majority of the train will be low floor (with the exception of the bogie and cabin areas) and will have extra wide double doors at platform height.
The cars have also been designed to make the most of interior space, with plenty of storage space and wide aisles for passenger luggage.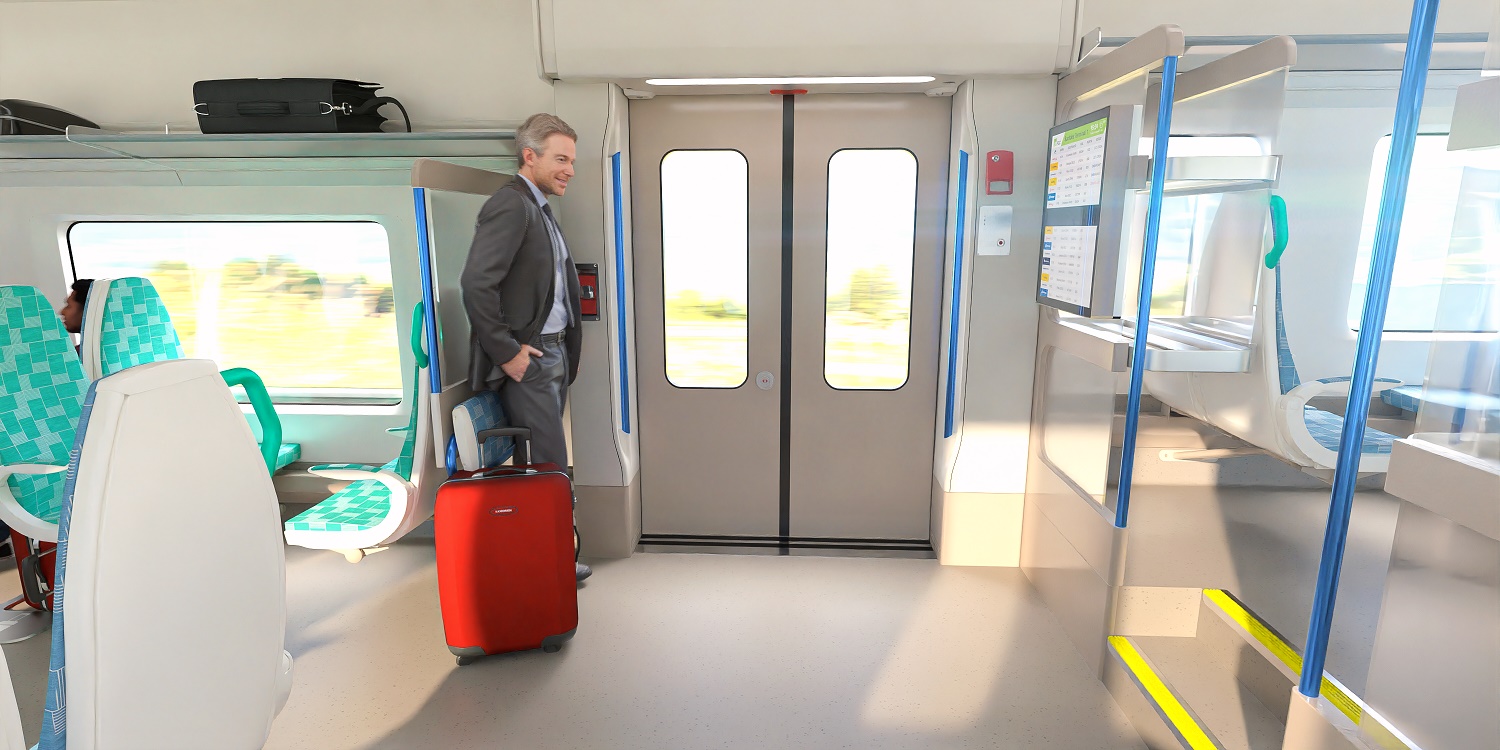 The interior design of Coradia Stream regional trains
They will also include Alstom's most advanced signaling solutions, as well as security and passenger information systems.
The trains will be manufactured at Alstom's Perpètua de la Mogoda site in Barcelona.
Alstom will build a new service depot there, where preventive and corrective maintenance can take place.
"This contract is the result of Alstom's commitment to smart and sustainable mobility in Catalonia.
"We offer industry-leading technology, unique industrial capability, a network of local suppliers and a consolidated value chain to develop these state-of-the-art trains for FGC.
"We are convinced that they will be the new face of sustainable mobility in Barcelona and Catalonia."