Summary of leadership moves in Asia-Pacific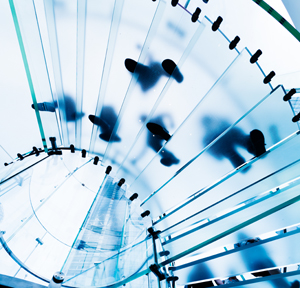 July saw notable hires by major banks such as Credit Suisse and HSBC. The banks have made a point of honor to their hiring campaign in the region.
Janus Henderson has appointed Tomoyasu Tanimoto as Head of Distribution in Japan. He is based in Tokyo and reports to Suzanne Cain, Global Head of Distribution for Janus Henderson. With over 28 years of experience in asset management, Tanimoto has particularly focused on bonds and institutional asset raising. He joined Fidelity, where he had worked since 2006, and was promoted to Head of Corporate Sales in 2008.
Global real estate advisor Knight Frank has promoted Emily Relf, ​​director of its Asia-Pacific Capital Markets business, to head of global capital strategies. Based in Singapore, Relf continues to report to Neil Brookes, who was recently appointed to lead global capital markets for Knight Frank, also based in Singapore. Relf has been in Singapore since 2015 after joining Knight Frank as a London graduate in 2011.
AMP Capital has appointed three new personalities in its Community Infrastructure Fund: Odette Linnett as Director of Investments, Carolyn van Leuven as Senior Advisor and Mathew Pirotta as Partner.
Indosuez Wealth Management has appointed four executives in Singapore and Hong Kong. They are: Bernard Mueller, responsible for Asia risks and the Singapore branch; Kristin Chung, Risk Manager, Hong Kong SAR Branch; Eric Chan, senior director, investment advice for the Hong Kong SAR branch; and Anthony Cheng, senior director, investment advice for Hong Kong SAR Branch.
Credit Suisse has named Stella Lau the leader in its Chinese private banking market in Singapore, continuing a series of senior executive recruitments in the region. Lau joined the Greater China Singapore group as the second market leader. She is based in Singapore and reports to Keng Cheong Lock, Market Group Manager, Private Bank for Greater China Singapore. With nearly 20 years of experience, Lau has focused on the Chinese market. She was also part of Credit Suisse's private banking team covering the Greater China market from 2010 to 2012. Lau began her career in wealth management at Citibank in 1997. Prior to joining Credit Suisse, she was responsible for the Chinese market at JP Morgan for four years. Lau was previously at UBS as the China office manager for five years, where she led their team of UHNW relationship managers for the Singapore and Malaysia market.
Credit Suisse has appointed Shirley Law as the market leader in Singapore. She has been a team leader at the Swiss bank since 2013. As part of her role, Law reports to Dominique Boer, head of the market group in Singapore. Prior to joining Credit Suisse, Law was a senior banker at UBS for eight years, covering Greater China and other Asian markets. Law manages three teams under three new team leaders: Kent Choi, Siang Jin Foo and Luke Hui.
Janice Hu has been named China's new CEO, as the bank pursues a series of senior appointments in mainland China and the surrounding region. With over 25 years of experience in the financial markets in China, Hu worked for 20 years at the listed bank in Zurich. She has held various leadership roles in her franchise in China, including Vice President of Credit Suisse China and Head of Investment Banking in China. In her capacity as Vice President of China, Hu helped ensure that Credit Suisse became a majority shareholder in its China securities joint venture in June 2020. Hu succeeded Zhenyi Tang, who left the bank to pursue business. other opportunities in the financial services industry.
Three family members of IQ-EQ, the international investor services group, have left the organization. Shanker Iyer, Sunil Iyer and Sanjay Iyer left in August to pursue other interests. Shanker was the President of IQ-EQ for Asia. His sons Sunil and Sanjay were Managing Director of Singapore and Managing Director of Hong Kong, respectively. Shaker Iyer was chairman of the cabinet since May 2018.
Michael Marquardt joined IQ-EQ on September 1, taking on the role of Regional Managing Director for Asia, is based in Singapore. Prior to his new role, he was a partner, COO, at Hong Kong-based Zerobridge Partners, according to his public profile. The firm also appointed Jerome Kong as an associate director in Shanghai.
Credit Suisse has appointed Nicole Dunn team leader for its private bank in Australia; she heads a group of relations officers in the country. Dunn reports to Michael Marr, head of private banking in Australia. Dunn previously worked at National Australia Bank, where she was until recently Director of Investor Sales. Prior to that, Dunn worked for FC Funds Management, BT Financial Group in Private Wealth Sales and ANZ in its Global Markets division.
The company also appointed Joyce Low as the market leader for Malaysia, a newly created role. Low continues to report to Jin Yee Young, Market Group Manager for Singapore, Malaysia and Southeast Asia in Switzerland. She joined the Swiss bank 25 years ago and became a senior client partner before becoming a team leader.
JP Morgan Asset Management has appointed Lee Bray to lead data science for Asia-Pacific, a new role created by the US company. Bray continues to serve as APAC's Head of Equity Trading and is based in Hong Kong. A JP Morgan employee for over 20 years, Bray has extensive experience in the technological advancement of trading techniques through quantitative approaches, including extensive use of machine learning and large-scale data processing to create an environment for systematic negotiation.
BNY Mellon Investment Management has appointed Paul Liu as Head of Intermediaries, South East Asia, a newly created role. Liu is based in Singapore. Prior to this role, Liu was Head of Wholesale at Lombard Odier Investment Managers for Asia Ex-Japan, covering private banking and family offices in China, Hong Kong and South East Asia. Previously, he spent more than five years as Head of Retail Sales for UOB Asset Management, where he led a team focused on middle channels in Singapore, Malaysia, Thailand, Taiwan and China. Most recently, he was Sales Director at Guotai Junan International Asset Management Singapore, responsible for the company's overall distribution strategy in Asia-Pacific in institutional and mid-market markets.
HSBC has appointed Stefan Lecher, former senior manager of UBS, as regional head of investments and wealth solutions for Asia-Pacific. Lecher is based in Hong Kong and reports to Lavanya Chari, Global Head of IWS. Over a period of 17 years, Lecher held various positions within UBS's global wealth management and asset management business lines. Most recently, he was Investment Director for Global Investment Management in Asia Pacific.
Value Partners Group has appointed Winnie Lam as Managing Director in the COO's office. Lam is responsible for managing all operations and back office functions of the company. She reports directly to the co-presidents and co-directors of investments of the group Dato 'Seri Cheah Cheng Hye and Louis So. Lam has over 30 years of experience in the fund management and financial services industry in Asia. Most recently, she spent 14 years as Head of Asia Operations at First Sentier Investors (formerly First State Investments), based in Hong Kong.
DWS Group has appointed Vanessa Wang to lead customer coverage for Asia-Pacific. Based in Hong Kong, Wang joined Amundi and leads DWS 'coverage teams in the Asia Pacific region, providing investment solutions to institutional and wholesale clients and partners. She reports to Dirk Goergen, head of the customer coverage division of DWS and member of the board of directors of DWS Group, based in Frankfurt.